What is your photography style?
No one word or phrase can describe our style! We believe the very best wedding coverage combines true photojournalism, timeless portraiture, and creative fine art photography. Ultimately our goal is to create images for you that are beautiful, authentic and timeless.
For the majority of your wedding day, we will document moments as they happen naturally, avoiding cookie-cutter poses or artificial setups. While photographing your bride and groom portraits, we will use creative lighting & dramatic compositions to capture your love and connection with a unique perspective. We know everyone isn't comfortable being photographed so during your portrait time, we'll give you some guidance (and maybe some tequila!) to help you relax, enjoy the moment, and look your very best!
As destination wedding specialists with a background in editorial travel photography, creating images imbued with a sense of place is also a hallmark of our style. We strive to create one-of-a-kind environmental portraits that incorporate the beauty of your location; after all, you selected your wedding destination for a reason.
The last aspect to our photography style takes place after the wedding during post-production. Please see the answer to "Will all my photos be edited?" to better understand our approach to editing your images.
Finally, to truly get an idea of our photography style, please view our portfolio and featured wedding galleries.
How many weddings have you photographed?
Over 300 weddings in 30 different countries!
We are fortunate to work with incredible couples who are beginning their lives together with the adventure of a destination wedding. This means our experience ranges from a 2000-guest five-day Indian celebration in Vancouver to a snowy elopement at 11,782 feet in the Swiss Alps, to a star-studded affair in a private beach villa in Mexico!
After over a decade of experience, you can feel confident that we have the depth of experience and technical knowledge to capture your unique wedding celebration anywhere in the world under any conditions.

Have you shot at my venue?
If you are getting married in Los Cabos, Punta Mita, or the Mayan Riviera, the answer is probably yes! While we photograph destination weddings around the world, we spend the majority of our time in Mexico & work at the most of the top luxury wedding venues there.
In particular, we shoot regularly at One&Only Palmilla, Esperanza Resort, The Resort at Pedregal, and Las Ventanas in Los Cabos, and the Four Seasons and St Regis in Punta Mita. We're also very familiar with The Cape, El Ganzo, Flora Farms, Cabo Azul, Chileno Bay, Club Campestre, and various private villas in Los Cabos. In the Riviera Maya, we love Nizuc Resort, Rosewood Mayakoba, Fairmont Mayakoba, Banyan Tree Mayakoba and Le Blanc Resort.
While prior knowledge of a venue can be valuable, a little-known secret is that many of the best images happen when photographers shoot somewhere new! It keeps our creative juices flowing! Fresh landscapes, different architecture, unusual lighting and novel backdrops always inspire us to create something unique for you.
We are very adept at assessing locations, and of course will always scout new venues prior to shooting to identify the best spots for your portraits. As photographers, our primary concern is the quality of light and the authenticity of the moment, two things that cannot be pre-planned & come with experience and the ability to anticipate moments.
Shooting at new locations also allows us to see our favorite wedding venues with fresh eyes & a new perspective when we return to them.
What type of photo equipment do you use?
We believe the most valuable tools for photographers are their vision, imagination, and experience. Long lenses and megapixels only go so far! However, professional equipment and a thorough knowledge of it are absolutely a necessity for professional wedding photographers.
We use full-frame Canon 5D Mark IV cameras and a variety of the finest and fastest Canon L-series and Sigma Art lenses. Our favorite go-to lenses for creativity and precision are the Sigma Art 50mm f1.4, Sigma Art 12-24mm f4, Sigma Art 24-35mm f2, Canon 135mm f2, and Canon 70-300mm f4-5.6L. In addition to tripods, reflectors, flashes and other accessories, we also carry a full set of back-up gear.

Can you recommend a wedding planner or other wedding vendors to us?
We are fortunate to work with some of the best wedding professionals in the world from Vancouver to Cancun to Paris! We understand it can be challenging planning an international destination wedding from afar, and are happy to refer to you vendors we trust to bring your wedding day vision to life with creativity, dedication, and organization.
In our experience, working with an established wedding planner who is knowledgeable about your venue is one of the best decisions a couple can make to reduce stress on the wedding day. We recommend only professionals we have collaborated with personally. Each of the following planners has their own unique style and areas of expertise; we recommend contacting them directly to find your best match: Amy Abbott Weddings, Dazzling Details, Devoted to You, Dream Weddings Riviera Maya, Elena Damy, Karla Casillas & Co, L & A Weddings, Memories Weddings, Mishka Designs, Momentos Weddings, Penzi Weddings, Signature Event Consulting & Design, Vivid Occasions.
Please ask us about our complete wedding vendor recommendation list.
Do you offer videography?
We provide photography services only. Videography and photography are two separate and distinct art forms, and trying to do both at once would reduce the quality of the service and product we provide for you.
Because videography can have such an impact on your photography and vice versa, it is essential everyone works together to ensure a smooth collaboration and the best product for you. For this reason, we work solely with filmmakers we have a prior relationship with and who have a record of working in a professional and non-obtrusive manner.
In Los Cabos, our exclusive partner for video is Pink Palm Weddings, a talented & experienced filmmaking team whose professionalism and quality continually impress us and our clients.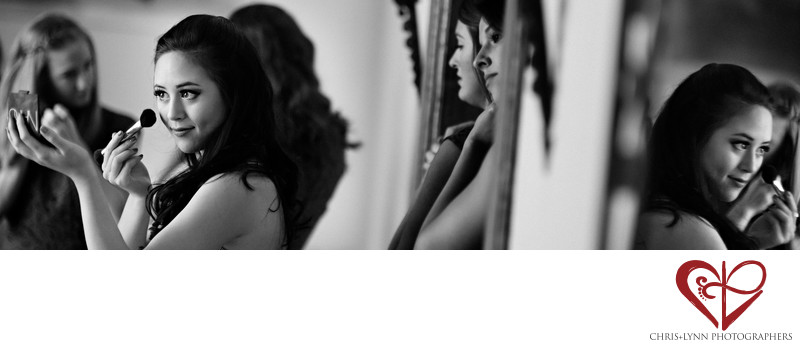 Are you familiar with Persian/Indian/Asian/Jewish wedding customs?
We love to photograph weddings of all faiths and ethnicities. We understand the importance of capturing time-honored traditions for future generations to enjoy. As wedding photographers in Vancouver, we photographed hundreds of Asian and Indian ceremonies and in Mexico, Persian weddings have become one of our specialities.
Do you photograph family and wedding party formals?
Yes, of course! While some wedding photographers only shoot candid imagery and consider posed family formals wasted time, we feel very strongly that these photos provide an invaluable archival record of a once-in-a-lifetime event. Family photos truly grow in value as each year goes by & often become treasured family heirlooms.
While a traditional photo of your entire family smiling at the camera may not be the most important to you, it definitely is to your mom! And if she wants to print it big and hang it in a frame above the fireplace, we want to make sure it looks great. We work with you prior to the wedding to make sure your formal photos will be organized, fast, and fun!
That being said, photos of the undirected natural moments are usually the favorites of our couples and are distinct feature of our photojournalistic style. A very long list of formals after the ceremony really reduces the momentum of your day.We recommend keeping your list limited to 8 or fewer groupings or else allocating time prior to the ceremony (or at the rehearsal dinner) for these images.


Do you photograph details?
Absolutely! We believe your details play a big part in telling the story of your wedding day. Your wedding gown, your custom bouquet, your signature cocktail, and all the other items you spent time meticulously selecting for your celebrations show your personality and style. We encourage all couples to allocate some time in their schedule for decor photos of the ceremony and reception prior to guests' arrival.
How much photography time will we need?
The short answer? It depends!
The amount of coverage you want will depend on many logistical factors such as the size of your wedding party, the size of your family, the number of guests, length of speeches, and the number & type of events at your reception (for example live band, fireworks, or wishing lantern release).
Personal factors like the importance of doing portraits in multiple locations, wanting specific events to take place at specific times (such as your ceremony prior to sunset or a night shot at moonrise), and how much time you want to spend with your guests will also determine how many hours of photography you need.
In our experience, most couples will need a minimum of 6 hours of wedding day coverage to tell the story of their day from details, to bridal portraits, to the ceremony, family formals, bride and groom photos, and the celebrations! Typical coverage for our couples is 8 hours to include lots of pre-ceremony candids and all the reception and party events. Most of our couples will consider having additional coverage of their Rehearsal Dinner and Welcome Party to fully document their destination wedding experience, as well as adding a Bride+Groom day-after portrait sessions to get photos with locations and lighting not possible on the wedding day.
We will work with you prior to the wedding to determine the best amount of photography coverage for your unique day and then optimize your photography schedule in collaboration with your planner.

What is a first look, and should we do one?
Having a first look simply means the bride and groom see each other prior to the actual ceremony. Half of our couples choose to do this and every one of them was glad they did! Whether you see each other for the first time at the ceremony or before, it will always be a special moment. And we always say, the more special moments, the more opportunities for great photos!
One of the beautiful things about weddings is they are simultaneously intimate and public. On the one hand you will be making the most personal pact you will ever make with another person, and on the other you will be declaring your love to the world! Having a private moment to see each other before the ceremony is completely different from the moment you see each other down the aisle in front of all your friends and family!
There are a lot of benefits to seeing each other prior to the ceremony:
1) Less pressure for the groom. He can be himself when he sees you and say everything that is in his heart without restraint instead of holding back words or emotions.
2) Time for the two of you. In addition to calming the nerves and reducing stress, your portrait time will quite possibly be your only time alone during the entire wedding day. Having some private time together on today of all days is important.
3) Practicality. One of the biggest logistical challenges of the wedding day is that immediately after the ceremony, usually in the 60 minutes prior to sunset, so many things need to happen: family formals, wedding party formals, creative bride and groom portraits, cocktail hour candids, and your reception decor+details photos! If your schedule is running even the teensiest bit late, your portrait time together may be rushed or even eliminated to ensure your reception entrance is not delayed and dinner is served hot and on time!
4) Lighting. Doing the majority or even just some of your portraits prior to the ceremony ensures you will have portraits in natural daylight & won't end up with only night photos if there are any wedding day delays.
5) More time with your guests. They traveled from far and wide to celebrate with you - we know you want to enjoy a cocktail (or two) with them!
6) Seeing each other before the ceremony guarantees dedicated portrait time where you can be present and won't be rushed.

Should we give you a shot list?
We'll provide you with a pre-wedding day form to complete that includes a detailed list of your family and wedding party formals to make sure no important combination is forgotten! And there is also a place for you to tell us about any important hidden details we may not see such as the ribbon from your grandmother's dress pinned to the underside of your petticoat or the single white rose placed on a chair as a remembrance of a deceased relative.
Other than this pre-wedding day form, we do not require any shot lists. You want to spend the day enjoying yourself, not spending time trying to recreate a spontaneous moment from a pinterest board or replicating the exact pose of another bride. We want to capture & create images that are true to you and unique to your wedding day!
Want more details? We love this shotlist explanation from Junebug Weddings.
What can we do to get our wedding published?
We regularly have our work featured in bridal blogs and real wedding publications. It's a great way for brides to share their wedding day with friends and family online or have the tangible memento of their wedding in a local magazine.
If having your wedding published somewhere specific is important to you, please let us know in advance so we can review the magazine's requirements & share recommendations with you to improve the probability your submission will be accepted.
The most important tip? Details, details, details! And amazing editorial-styled photos of those details! One of the most important factors in determining if your wedding is published is having personalized details from your gown to your stationery to your cake to your groom's boutonniere. Ensuring there is lots of time allocated to photograph every single element of your ceremony and reception decor in good light without any guests present is crucial. Make sure your timeline is coordinated in collaboration with your photographer, planner, designer & florist.
Please see our PRESS section for dozens of examples of our published weddings in popular bridal blogs like Carats and Cake and luxury wedding magazines like Grace Ormonde Wedding Style.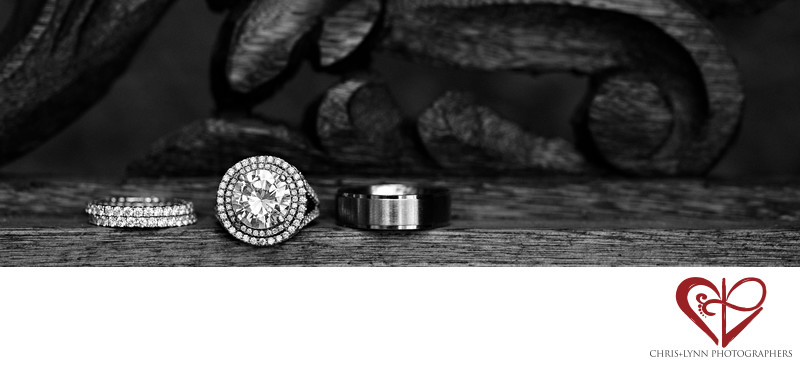 Will all my photos be edited?
Yes. We edit each of your images individually to be print ready. Every photo in your collection will be color corrected, and adjusted for exposure, saturation, vibrance, sharpness, and artistry. This means accurate skin tones, true-to-life color, and classic black and white treatment that will ensure your photos look beautiful three weeks, three years, or three decades after your wedding day.
While our editors will make sure your images are beautiful, we do not do extreme photoshopping that looks unrealistic or dramatically changes an image such as inserting a fake sunset, adding a smile, or changing the colors of the flowers in a bouquet.
Our philosophy is to "pre-touch" rather than "retouch" to ensure you look your very best. We will always take the time on the wedding day to use or create the best light, shoot you at your most flattering angle, and move distracting or unattractive elements from the frame.
After 10+ years in wedding photography, we have seen many different styles of editing come and go, from extreme over-saturated colors to spot-coloring to faded faux vintage. We like to play with filters as much as the next instagram addict, but we firmly believe your wedding photos should be timeless, not trendy.
When will I see my photos?
We want to strike a balance between getting your photos to you as quickly as possible and ensuring we take the time and care necessary to make sure they are edited to look their very best! Turnaround times will vary depending on the time of year and the type of wedding but in general please expect to see your full online galleries approximately 10-12 weeks after your wedding day. Expedited services are available for a fee if you need your images in a rush for a particular date or event.
Do we get the high-res files?
After viewing your images in your online galleries, all couples receive a set of high resolution, edited, non-watermarked JPEG image files via convenient digital download. You receive the rights to print your photos at any size and in any format from wallet-size prints to 20x30 wall canvas to your own DIY wedding album.
Image files have been optimized for print at our professional lab so we do recommend purchasing prints and other custom photo products through us, but you are more than welcome to print at your local lab or any online printing service.

What are your rates?
We would love to connect with you about our pricing. Since every wedding is different and every couple is unique, we customize most of our wedding photography collections depending on your needs.
To get more information about our rates and options, please contact us with your wedding date, location, planner/designer, and number of guests. We'd love to learn more about you as a couple, so please share some information about the two of you and your destination wedding plans so we can see if we will be a good match!
Do we need to meet you to book you?
All of our commissions are destination weddings so most of our couples meet our photographers in person for the first time on the wedding day. We understand the busy schedules of couples planning a destination wedding, and make booking your photography as easy and painless as possible! We have an simple step-by-step process to determine the best photography collection for you and secure your date with a retainer payment and contract.
Though we may not meet until the wedding day, that doesn't mean we don't get to know you before that! In the months leading up to the wedding, we will be in contact with you via email, phone calls, and video chats to learn more about the two of you, what's important to you about your photography, and the all the details of your wedding day plans. And if there's time in your schedule, we'd love to meet you once you arrive at your wedding destination!